Meet the Experts - Part 1
The experts who have devised the Data Tree course are some of the foremost authorities in their field. They are passionate about sharing their expertise and experience to enable PhD students and early career researchers to create and share compelling and robust research data.
Our new "meet the expert" series introduces you to the specialists who are developing Data Tree and reveals their top tips for PhD students and Early Career Researchers for survival and success in the world of research data.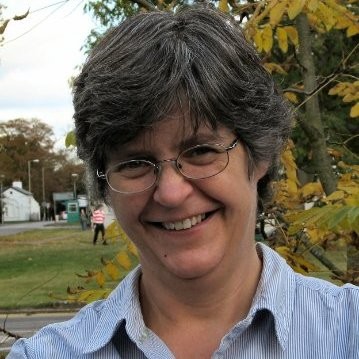 ---
Cathy Garlick
Data Management Consultant
First up is Cathy Garlick, a data management consultant with more than 30 years of international experience in fields from climate change to child poverty. Cathy is developing Data Tree's Module 2: The Practicalities of Data Management and here she shares why badly managed data can leave researchers red-faced, and how her dream job would see her swapping data analysis for solving mysteries of a different kind!
Q1: Tell us a bit about yourself
I am a part-time, independent Data Management Consultant and trainer and have been working in the area of data management for almost 30 years. I am originally from Torquay but left Devon to go to University in London. I have lived and worked in Reading since graduating. I am particularly interested in the practical aspects of data management.
Q2: Tell us about the section of the Data Tree course that you have developed
I have been working on Module 2 – The Practicalities of Data Management. The material covered in this module is what I refer to as the "nitty-gritty" aspects of data management; i.e. things researchers need to do and be aware of when it comes to data management. This includes the very important topic of Data Quality Assurance (DQA): what you should do to ensure your data are of good quality. The aim of the Module is to enable users to recognise potential problems with their data and to demonstrate practical methods for dealing with such problems.
Q3: Why is your section of Data Tree important for PhDs and ECRs?
Over the years I have seen many examples of badly managed and poorly documented datasets often containing many inconsistencies - such as a 12yr old being listed as a grandparent, the patient whose weight went from 70kg to 150kg two weeks later, etc. When data files contain such obvious errors, it casts doubt on the validity of research results. Therefore, to add credence to their results, PhDs and ECRs must be able to show they have done as much as possible to ensure their data are of good quality. Module 2 emphasises data checking and documentation.
Q4: What's your top tip for PhD students and ECRs starting out in their careers?
Take regular backups and don't rely on others to do your backups.

Q5: If you weren't a Data Management Consultant what would you be?
This is probably the most difficult of the 5 questions! While I was growing up I wanted to be a nurse, but I don't think I would say that was my dream job. Having watched lots of CSI, I often feel that forensic science might be quite fun especially with my attention to detail. Now though I'm just enjoying my semi-retirement and spending more time bird-watching, working in the garden and teaching myself to play piano.
Find out more about Cathy and her experience here:
Website: https://cathygarlick.wordpress.com/
Linkedin: https://www.linkedin.com/in/cathy-garlick-aa506168/
Last modified: Friday, 27 April 2018, 11:55 AM