Meet the Experts - Part 2
Next up in our "meet the expert" series is Sally Stevens, journalist, science communicator, trainer and writer. Sally is developing Data Tree's Module 8: Working with the media and public. Here she explains why researchers need to develop their newshound instincts to deliver credible science stories in the age of fake news…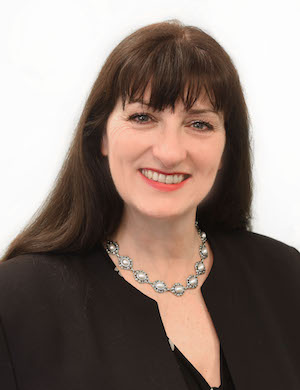 Sally Stevens
Marketing & Communications Manager, Institute for Environmental Analytics
Q1: Tell us a bit about yourself
I am a journalist who has moved into science communications as a writer and trainer. I am Marketing & Communications Manager for the Institute for Environmental Analytics; I devise and deliver training for climate services projects including the European Research Area for Climate Services, Horizon 2020 programme and for the Newton Fund; I freelance as a journalist and I volunteer as an examiner and moderator for the National Council for the Training of Journalists' National Qualification Certificate.
Q2: Tell us about the section of the Data Tree course that you have developed
Module 8 aims to give researchers and scientists the confidence to develop and deliver their own effective communications strategy and to develop what journalists call 'a nose for a story'. For researchers who are lucky enough to have a communications team at their disposal, Module 8 is a guide to providing engaging content and materials to create the maximum impact. From being able to write your own press release to taking 'story-telling' photos for social media to effective networking, Module 8 shows how accurate and meaningful communication can support the aims of your work, demonstrate reach and impact and impress your funders
Q3: Why is your section of Data Tree important for PhDs and ECRs?
Funders are increasingly aware of the value of good quality communications to support the application of research in the real world. What use is the most exciting development if we cannot communicate it to the people who can make use of it? We are very good at talking to each other but not always so great at talking to people from a non-scientific or non-technical background, this has become even more important in the age of fake news. At the same time, you will often hear complaints that science news is dumbed down or reported so sketchily as to be inaccurate, Module 8 provides an insight into how news is made so we can avoid common pitfalls and be more effective in our communication. Science and technology are part of everyone's every day lives, so let's ensure they are part of everyone's every day news too.
Q4: What's your top tip for PhD students and ECRs starting out in their careers?
Build a communications strategy to all your relevant audiences, including to non-scientific audiences, into your projects at the planning stage. Also, soak up non-scientific news about scientific topics from as many different sources as you can, this will help you to discover where different audiences are getting their news, to see what works and, just as importantly, what doesn't.
Q5: If you weren't a Communications Expert what would you be?
I am very lucky to have had such a varied career already, including as a football reporter (being paid to go to football matches and hang out gossiping with players), working at a racecourse (being paid to go horse racing but jockeys don't really hang out, it's too fattening) and for a children's hospice charity (a truly magical job telling amazing and inspiring stories). As a huge fan of The Archers on Radio 4 I have always wanted to be an extra, perhaps waiting in the queue behind Jill in the Village Shop in Ambridge.
Last modified: Friday, 27 April 2018, 11:55 AM