Data Tree Face2Face Workshops - Book Now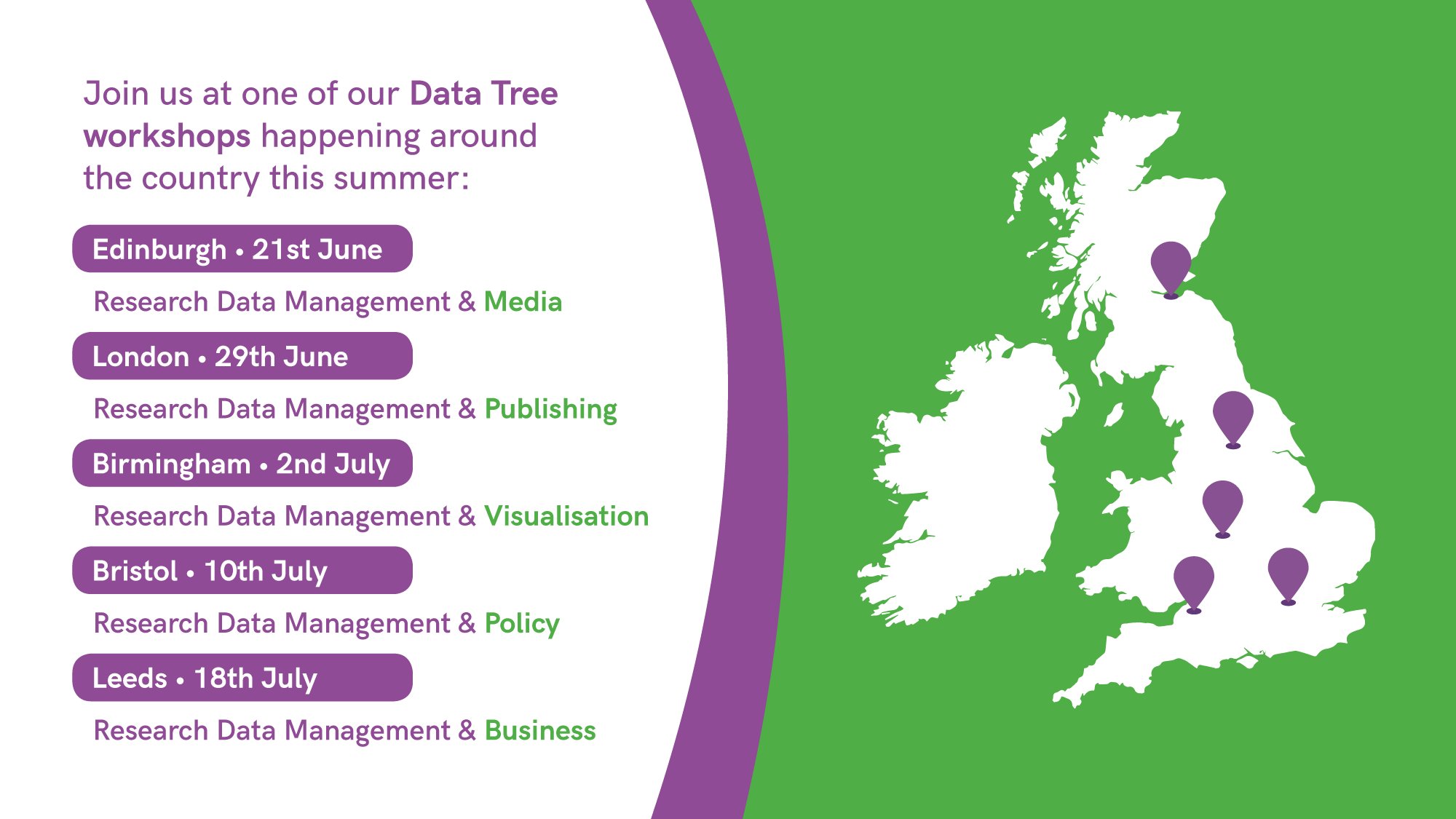 Data Tree has announced that five regional live workshops will give PhD students and early career researchers a face to face taste of the exciting new online data training course and the chance to meet the experts sharing their data knowledge.
Covering all things data management from ethics to connecting with policy makers, Data Tree is for anyone who creates and / or handles data created by themselves or others and those who access data for research.
---
The FREE workshops are:
21st June - Edinburgh Centre for Carbon Innovation (ECCI) – communicating with the media and public
29th June – Institute of Physics London – publishing papers and data
2nd July – University of Birmingham – data visualization
10th July – University of Bristol – engaging with public policymakers
18th July – University of Leeds – communicating with business
All are half-day, starting at 12.30pm for 1pm until 4.30pm
Booking is open at https://store.rdg.ac/DataTreeFace2FaceWorkshops
Data Tree Workshops will give students the chance to get early previews of the course content, and to trial some of the learning methods.
---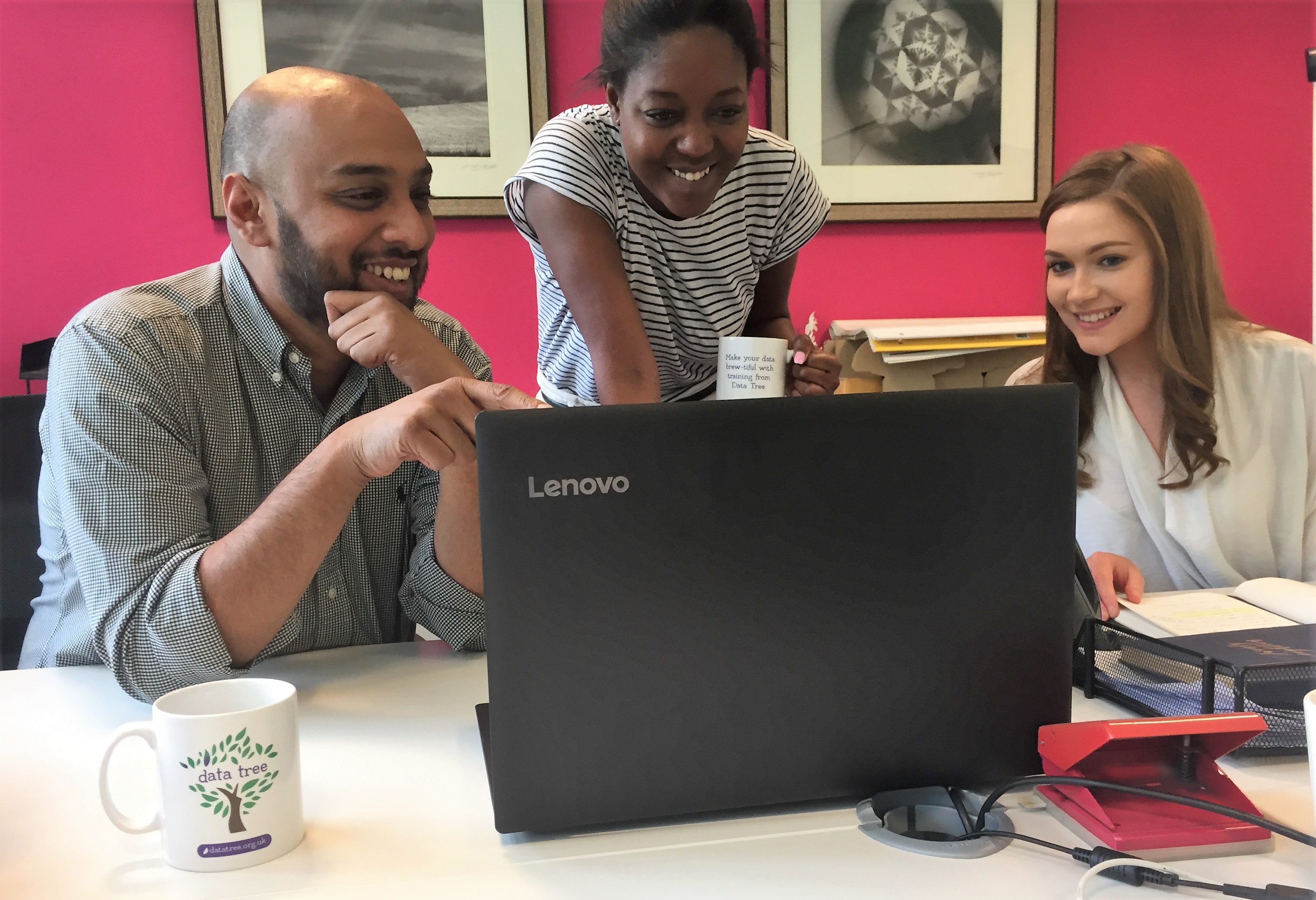 Extreme Data Competition
One of the biggest talking points before workshop registration has even begun is #datamugshot – a social media competition to take a snap of one of the free Data Tree mugs in an extreme data location. The all-important Data Tree mugs are available at the workshops (Ts&Cs apply).
---
About the Workshops
Vicky Lucas, Training and Development Manager of the Institute for Environment Analytics, who devised the course, says: "There will be fun, food and prizes. You will learn more about data management from professionals which will help you now, and you will get the chance to have a hands-on practical session to improve your interactions with business – great prep for a life beyond academia and a head start to add to your CV."
Each Data Tree Workshop is themed to match the online modules, but each will give an overview of all the Data Tree content.
About the Course
The free online course is backed by the Government's industrial strategy and offers PhD students and early career researchers in environmental science essential skills to boost their research data management, data visualisation and practical ways to improve engaging with research and data users.
Data Tree is aimed at:
PhD students

Early career researchers in universities or in business

Data users who want to keep their skills up-to-date

But the self-paced online course will be accessible to all, either to complete all eight modules or to dip in and out of as required. It is due to launch this summer with modules led by experts in data management, data visualisation, statistics and scientists who regularly engage with business, policy makers and the media. Quizzes, videos and case studies will add to the flexibility of the learning process.
Book Now!
Book your place at ONE of our workshops – please note bookings are first come first served and close 5 days before each workshop.
Last modified: Wednesday, 16 May 2018, 6:05 PM